I have a post in the works spilling all the details about my weightloss journey including where I currently am, but today is the day for Sisterhoods Weigh In and I don't want to wait one more minute to go back to the 'hood.

I've been part of many of the Sisterhood's Challenges, but for different reasons I didn't join the last one. But, I'm here now and ready to jump back in. They recently started their new challenge...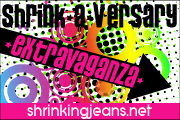 and today is Weigh In, Week 2.
Since I'm late joining in, this week will be my week 1 so here is my starting weight...
147lb.

Oh and I'll also be participing in the Sisterhoods Globetrotters Challenge where we all track how far we are walking/running throughout the week. This actually started on Monday so I'm not too far behind!!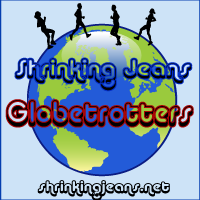 So far this week I've walked about 4 miles and that was on Sunday and Monday. I usually use my Nike+ to track all my miles, but when I went to walk on Sunday my Ipod was dead so I couldn't use it to track. So I'm estimating for this week, but now I'm completely prepared and ready to walk/run to track more miles this week.
Another goal is to get back on track with my EActive too. I was doing so well and then the beginning of school stopped me dead. Now that it is almost Thanksgiving I can't really keep blaming back to school, huh? I'm really excited too, because I just found out that Sisterhood is also giving away one of the new EA Active More Sports games. I'm gonna do everything I can to try to win so I can have even more activity choices with the program.
What about you? What are some of your fitness goals??